A table of contents is a list which is usually put at the start of a written work, especially if that written work is lengthy e.g, a book or a web post etc. The list includes the titles or sections of the written work and makes it easy for the readers to navigate through that written work. A table of contents is often abbreviated as TOC and also called 'Contents' sometimes. Many people or entities also prefer to use table of contents templates for this purpose. In case of a book, the details provided or to be provided in a table of contents totally depends upon the volume or length of that particular book. A TOC is not only included in books but it is also found in any type of formal report which includes more than 10 pages. We will try to add more useful table of contents templates at this page in near future. 
A table of contents is usually placed after the title of book and any copyright or other notices. In a printed written work, the page numbers are provided for the readers to go to a particular section whereas in a digital written work, users or readers are provided with links to go to a particular section. If you want to include a table of content in your book or any other written work, then make sure you check out the following table of contents templates. For your ease, these templates are given in both MS Word and PDF.
Formal Design Table of Contents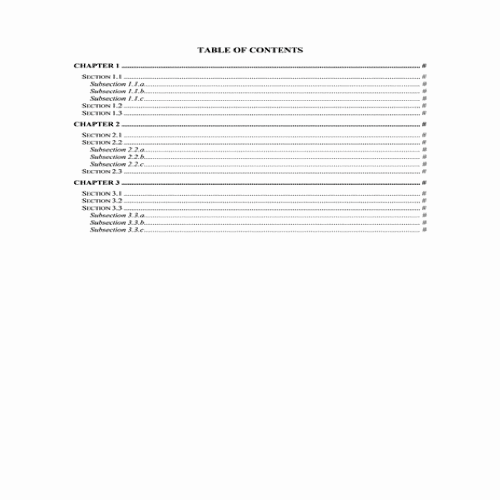 Fancy Design Table of Contents
Distinctive Design Table of Contents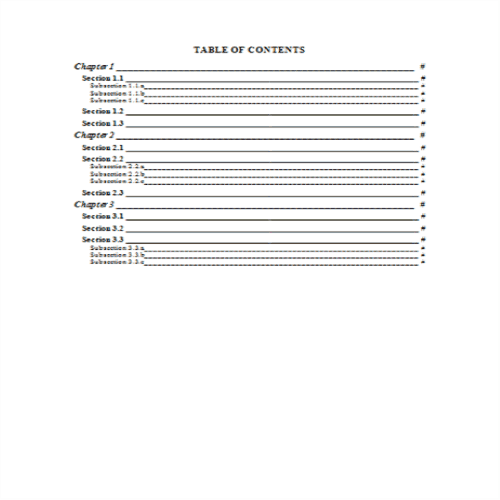 Table of Contents Template with Guide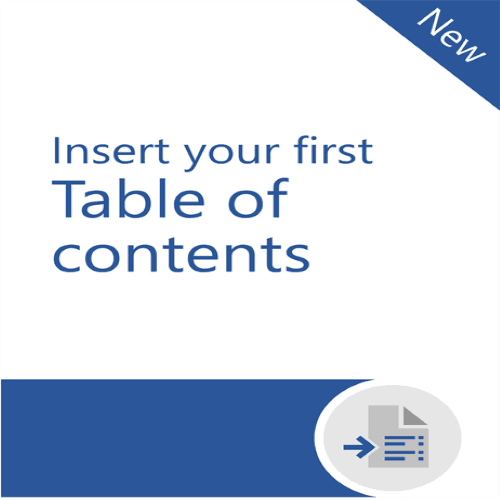 Table of Contents with Cover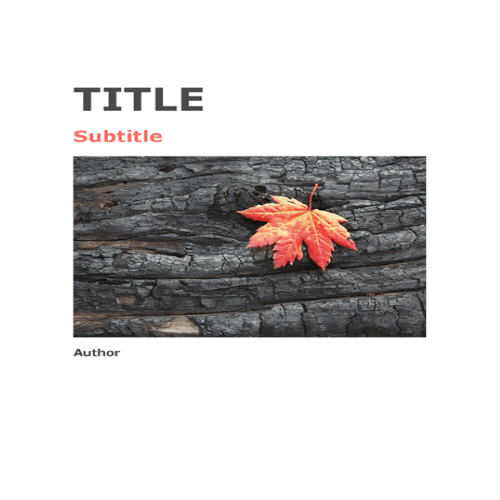 Typical Table of Contents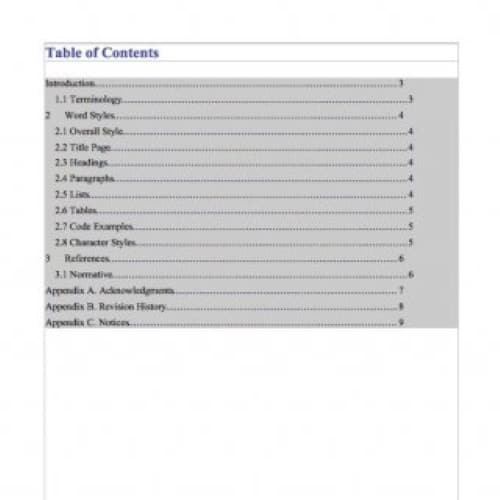 Highlighted Table of Contents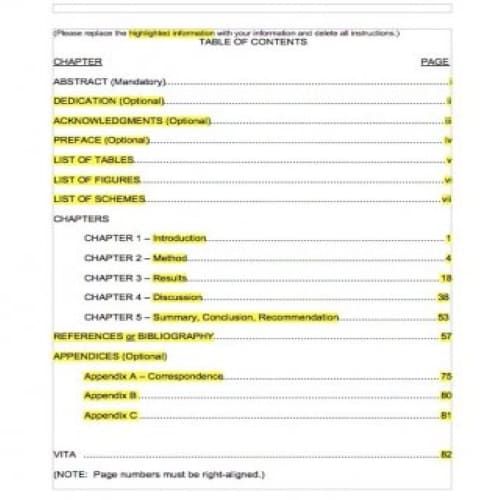 Thesis Table of Contents in WORD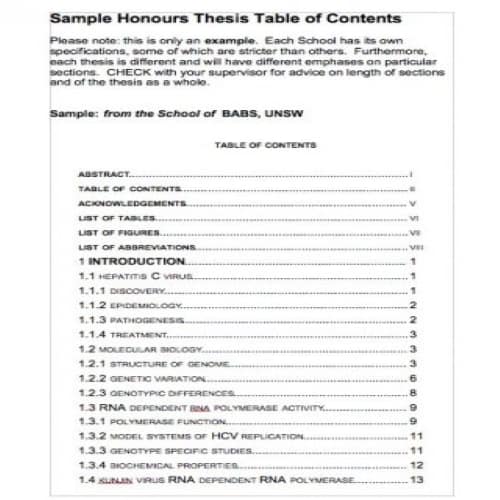 Detailed Table of Contents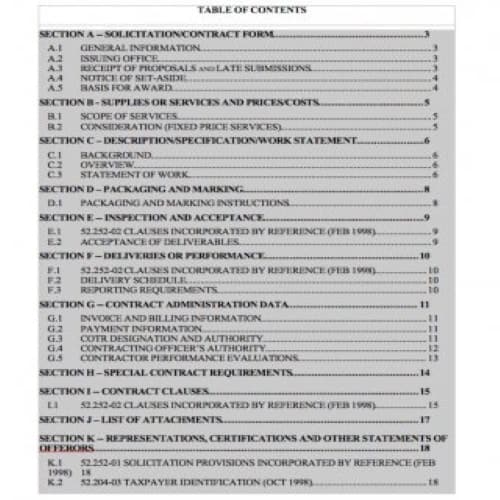 Lengthy Table of Contents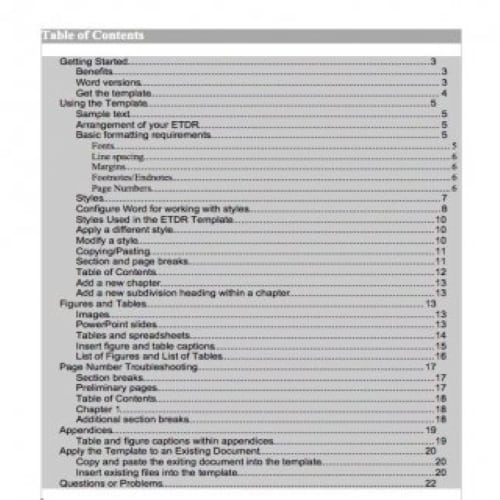 Simple Table of Contents Format
Research Work Table of Contents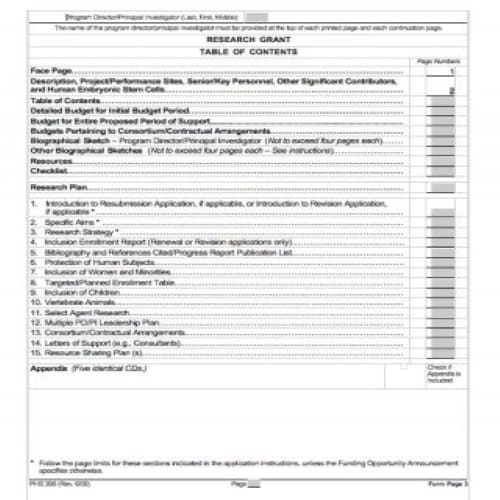 Two Columns Table of Contents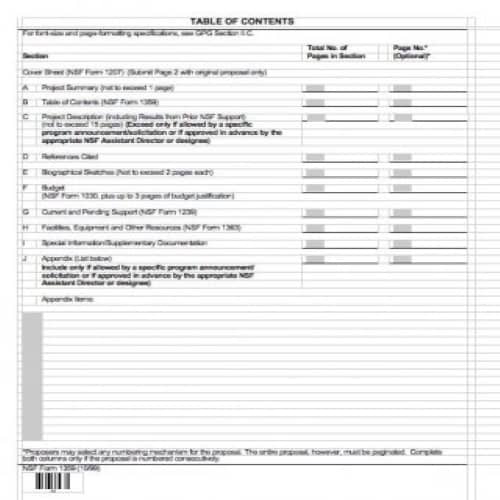 Benefits of a Table of Contents
A table of contents provided at the start of a book or any other written material indicates more professionalism and makes the book more catchy. Though it is not a hard and fast rule to include a table of contents section, even in a book, but including it, provides the following benefits:
It helps you to to arrange and organize your material when you are editing or creating a document. 
First impressions are always long lasting. In case of a book, the first impression is provided by the TOC of the book. Of course, the reader, before actually start reading the book, will definitely look at the TOC first.
If the TOC is well designed and prepared, then it will catch more attention of the reader.
A book or a report with a table of contents will definitely have a more professional and attractive appearance as compared to a document without one.
A table of contents serves as a guide that helps the readers to easily navigate through the book. A TOC also assists the readers to locate a particular or an important point or information in the book.
A table of contents makes it very easy to discuss a particular document or a writing material. If reviewing or discussing a document for example, a report, in a meeting, it would be very difficult to do so if that report is without a proper TOC section. 
Table of Contents Templates in PDF
Lengthy Table of Contents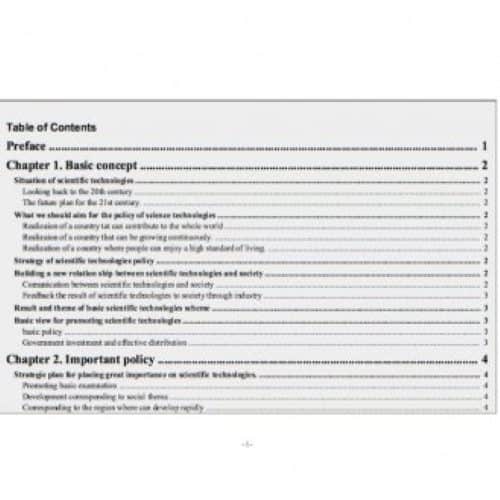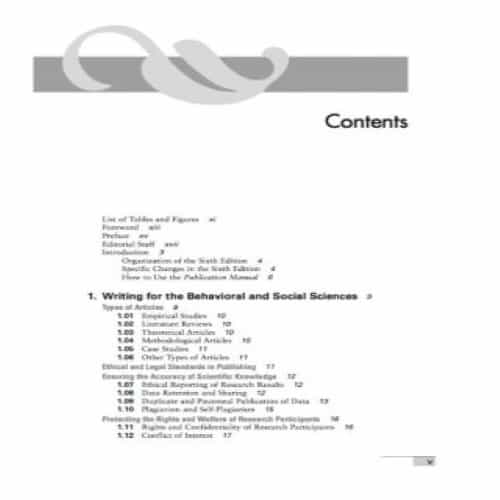 Thesis Table of Contents in PDF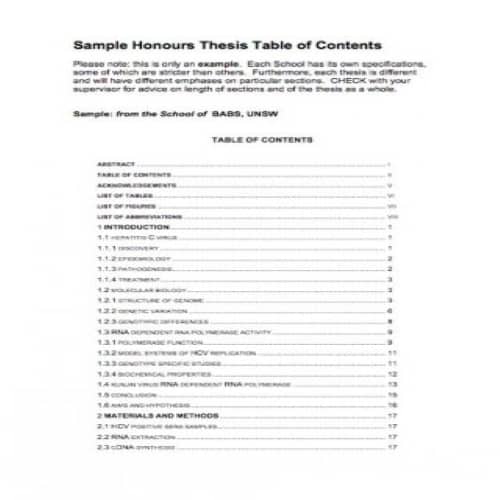 Extended Table of Contents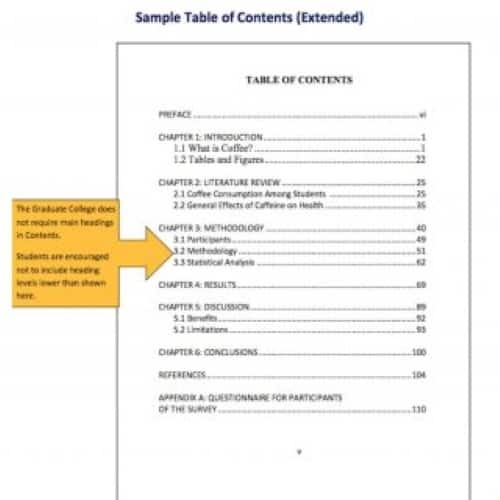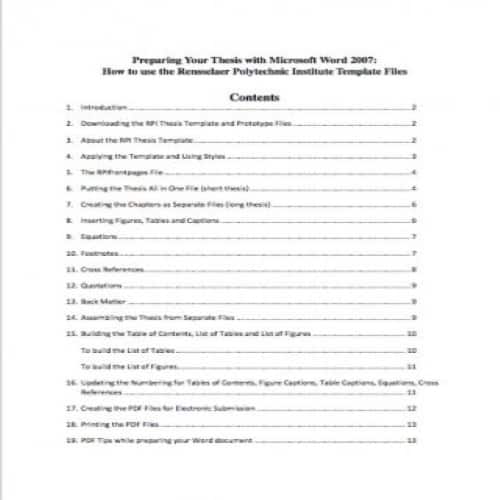 Explanatory Table of Contents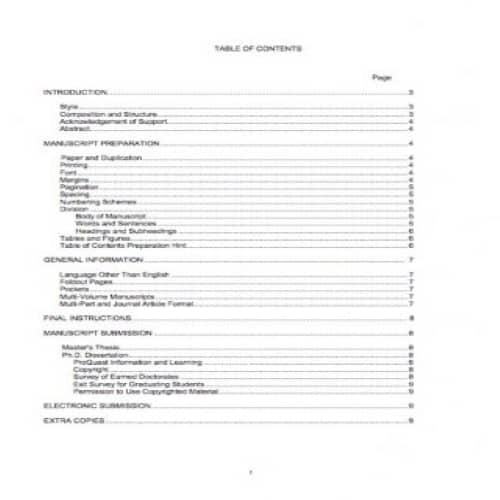 Table of Contents Example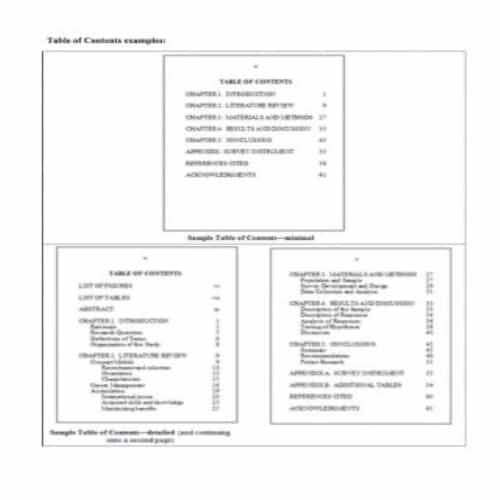 Elegant Table of Contents