Reading journals, reading diaries or reading registers are all different names of reading logs. A reading log is a personal record of one's reading activity. It includes the details of what you are reading, when did you start reading, number of pages you read, when did you stop reading and many more. A reading log is actually the summary of what a particular person reads or likes to read. However, if you don't know how to create a reading log, you can always opt to use reading log templates for this purpose.
Maintaining a reading log will help you keep a proper record of your favorite books that you have read already or reading currently. It is mostly used at the primary level in order to develop a habit of regular reading in the students from a very young age. You can design and style your reading logs in any way you like. In this page, you can find some unique and beautifully designed reading log templates right below. Just click the download button to get any template you want.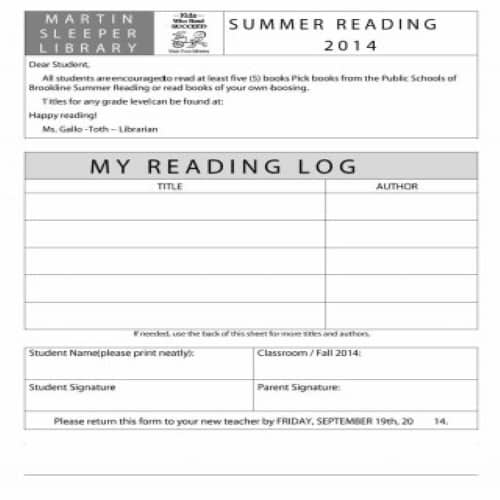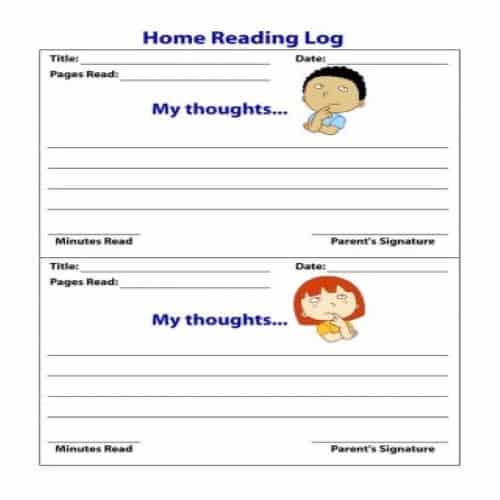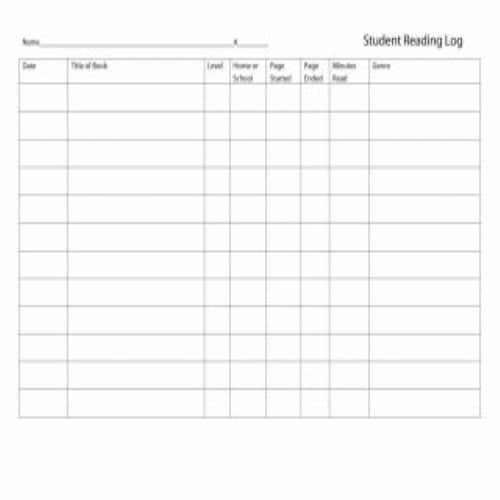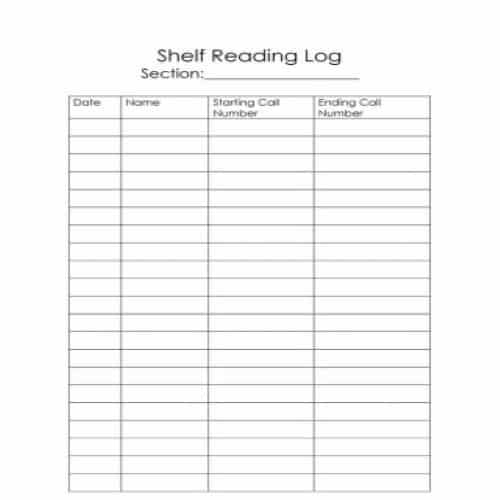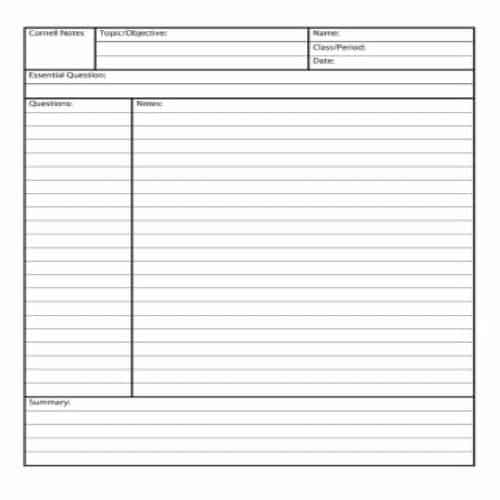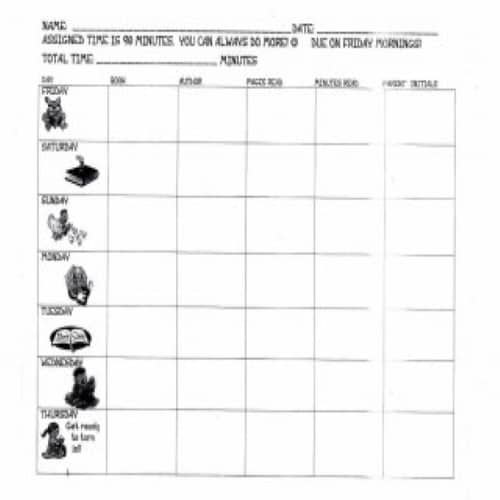 Primary Level Reading Log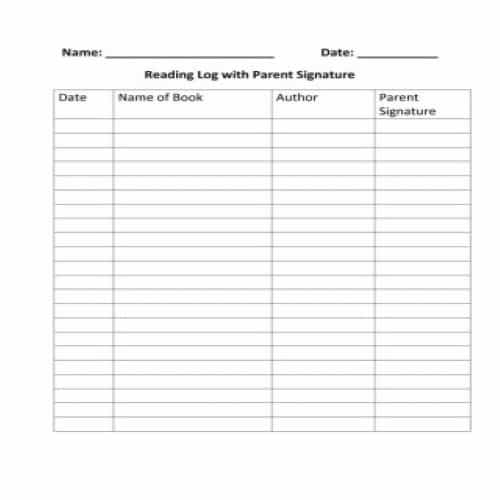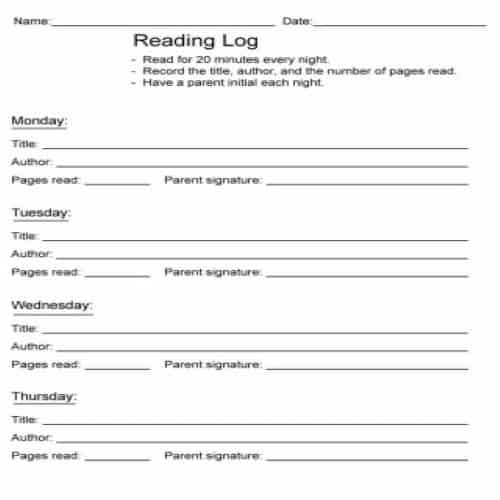 Home Reading Log Template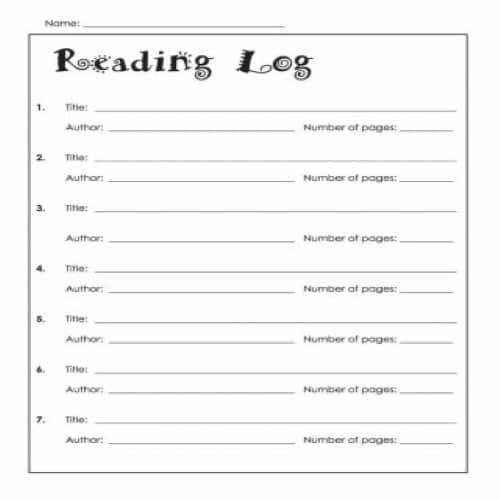 Colored Simple Reading Log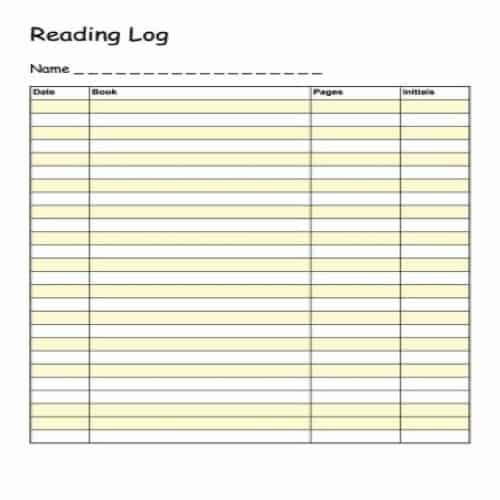 Decent Weekly Reading Log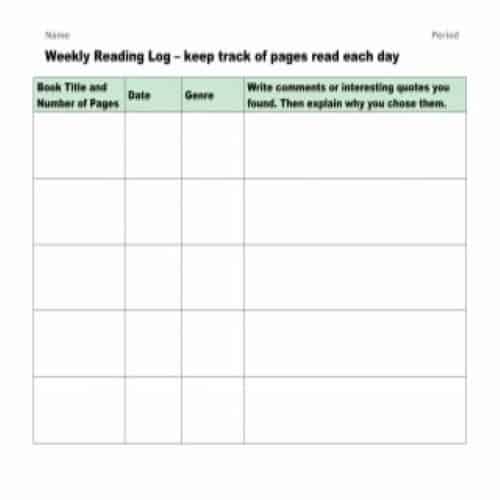 Importance of keeping a Reading Log
Now we know that what a reading log is, let's talk about the importance of keeping a reading log.
Normally you don't remember what you have read even if you are a regular reader. As you go on reading so many books, naturally it becomes difficult to memorize or remember everything. So, in this case a reading log helps you remember what you have read already. When a proper reading log is maintained, it will be easy for you to find and recall any information or point or any other important detail from a particular book.
A reading log or reading journal also tells your favorite genre. Suppose you have developed the habit of reading books since a year or two and you are also maintaining proper reading log, you have surely read many different types of books in that time period. After that, if you go through your reading journal in a leisure time, you can surely decide your favorite genre. Of course, the category or genre of books that you have read more, during this time period, would definitely be the one that you are interested reading in.
A reading register is also helpful in keeping the record of the volume of what you have read. Whether you are reading a book for a research purpose or for a project, or simply because you like reading books, a reading log assists you in determining the actual number of books that you have read in week, months and years. It simply provides you a feel of satisfaction and achievement inside you even if it is not a big deal for someone else.
As mentioned above, you will actually feel a sense of achievement and accomplishment by reading books. A reading log enables you to write your views, remarks and comments. It also helps you to record why a particular book is important and for what reasons you would like to recommend it to anyone else. Moreover, this activity also enhances your ability to be a critical reviewer.
In the reading log, writing your experience about the book means that you actually understood the book very well. You also learn more about the story writing, its content, structure, syntax, character building, vocabulary and many other things. Reading different books of different authors and writing about them in you reading log makes you quite creative and enhances your intellectual level. Moreover, if you are interested in becoming a writer in future, this practice will help you a great deal in becoming one.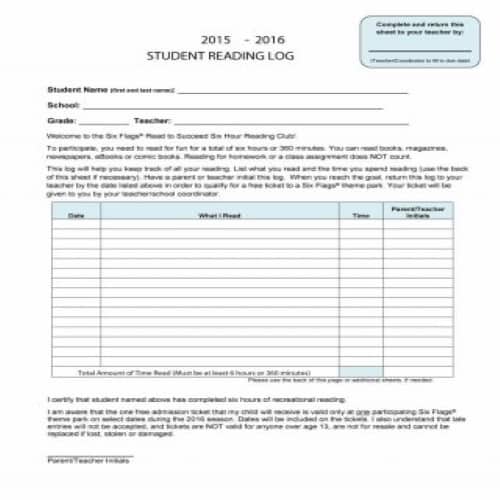 Meta-cognitive Reading Log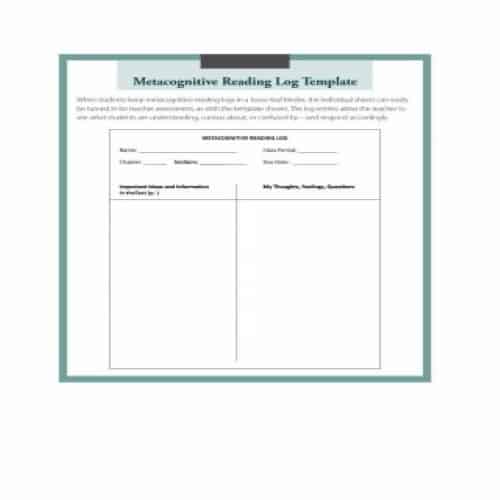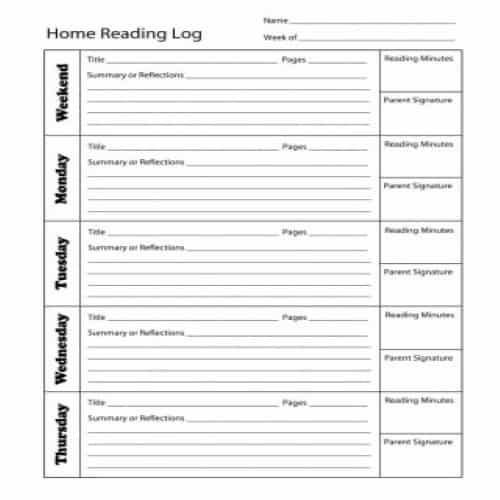 Elements of a Reading Log
There are some important and compulsory items that must be included in a reading log. These items are given below:
Title of the book that you are reading.
Name of author.
The date you started reading.
The date you finished reading the book.
Total number of pages of the book.
Category or genre of the book.
The date on which the book actually published.
Besides these compulsory items, you can also add these following interesting things to modify your reading log:
A short summary of the plot, usually a paragraph.
A scale that determines the likeness of the book e.g, a rating between 1 to 10 etc.
Include your favorite and relevant quotes.
The character of a particular book, that you hated the most.
The character that you liked the most.
The most interesting character of the story. It can be the characters mentioned in points 4 and 5 above, but it can be some other character too.
Mention the strengths and weaknesses of the overall story.
The ultimate lesson or moral that can be learned from the story.