Maintaining effective and efficient communication with potential customers is very important for any kind of business. It is a great way for the overall progress of a business, as it is the customers who provide business to an entity. The more you will be able to interact with your customers, the more it is likely to boost up your sales and profits. For this purpose, you can use a Customer Relationship Management or CRM template.  You can download multiple free CRM templates at this page. 
In a CRM template, all the details relevant to the customers like sales, revenue tracking and emails etc. can easily be combined in a single document. With such a useful document at place, a business can easily identify and keep proper track of its potential customers. Here we bring some special Customer Relationship Management or CRM templates that you can download and use for free.
Small Business CRm Template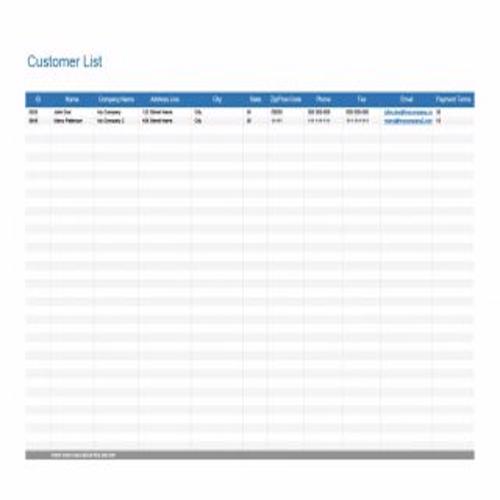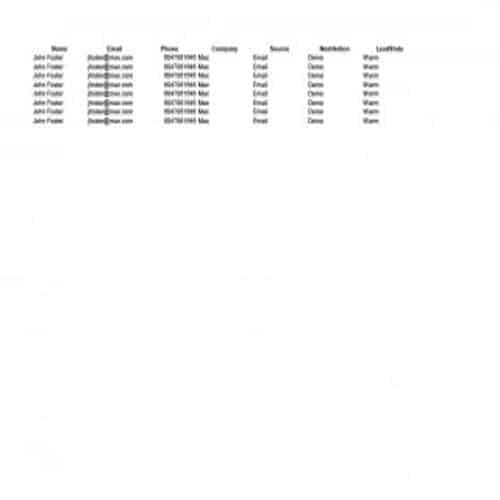 Components of a CRM Template
As mentioned above, one of the most important function of a CRM template is to keep in touch and maintain effective communications with your customers. It includes updating the status of potential customers, keeping track of sales and scheduling the communications with new customers so as to make them regular ones. So, it is important to prepare a CRM template with due care and while preparing it, you should consider to include the following important components:
1. Information:
Any information relevant to a client or a customer can be saved in a CRM template, like the name, company, job title or position and many more. Any details which are not necessary for any other worksheets can be included here.
2. Projected sales:
This can include the average sales on yearly or monthly basis for every client or customers. On the basis of such an information, an entity can easily identify the importance of a particular customers by making appropriate comparisons. Such an information can also help in identifying potential customers easily.
3. Contact details:
Include all the relevant contact details of the customers like cell number, office number (if any), fax number (if any) location & street address, email address etc. You can also include the contact details of customers on a separate worksheet, if you like.
4. Last Contact:
In a CRM template, add a column of 'last contact' and include a date and time when a particular customer was last contacted. Keep this column updated on regular basis.
5. Next Contact:
Just like above, include a separate column of 'next contact' or 'to be contacted' in your CRM template. Include the details of your next planned communications with your customers.
6. Sales record:
In this section, maintain a proper record of sales from each customer. You can also use a separate worksheet for this purpose if you want. A CRM template is not only used to just keep the track of sales but it is also used to make sales reports and sales analysis etc.
7. Comments or notes:
In a CRM template, create a separate 'comments' or 'notes' section. This is to record how the communications between you and your clients took place. However, this doesn't mean writing lengthy texts or notes. For comments and notes to record individual communication, you can also use a separate worksheet.
More Customer Relationship Management or CRM Templates
Professional CRM Template