Using a business memorandum or memo is one of the most quickest and easiest way to communicate a particular message within an organization. For its effectiveness, it is very important that a business memo must be written in a proper formal way. So, that's why, using the business memo templates can be quite helpful to you.
A business memo can be communicated via an email or can simply be put on notice boards. Just like a business letter, a business memo is also formal, but lesser than a letter.  For better understanding, make sure to read the complete article and check out the given below business memo templates.
Informal Business Memo Template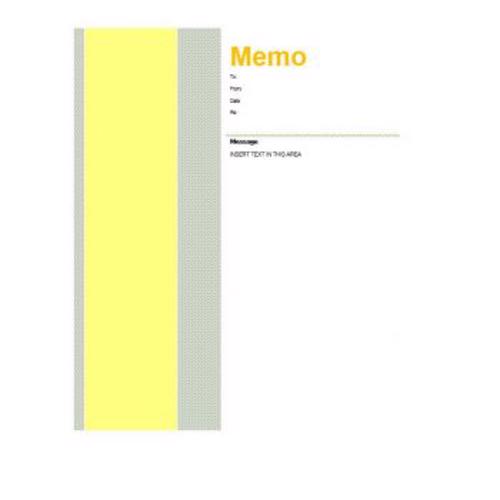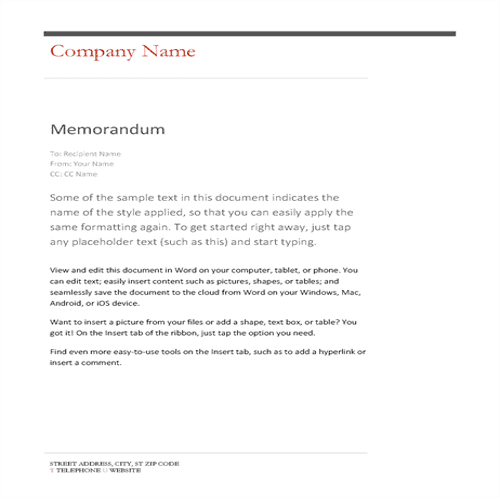 Microsoft Word Business Memo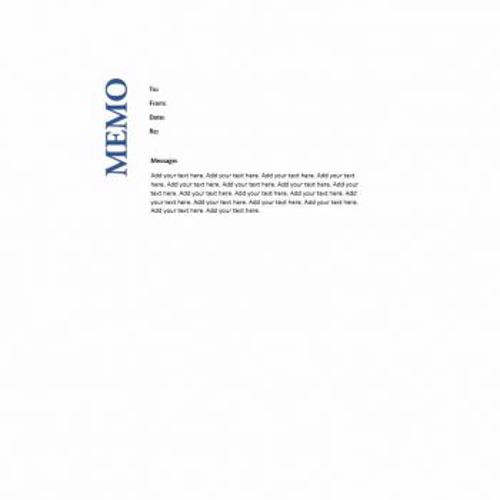 Tips for writing an Effective Business Memo
In order to write an effective business memo, make sure to consider the following useful tips:
Though it is a formal document, a memo does not contain a formal salutation in it.
Make sure that the subject line of your memo is clear and specific.
The content of the memo must be direct and concise. 
Though the memo is a simple and brief document, its tone and language must be very formal and professional.
While writing a memo, it is very important to keep your audience in mind. For example, if you use a certain abbreviation that is commonly used in your department, may be confusing for your audience or recipients. So, it is best to use a simple language that everyone can easily understand.
Business memos just state the facts, so try to be neutral and unbiased, while writing a memo. Also avoid friendly or emotional language.
The content of the memo must be organized in a logical way.
Headings, sub-headings and bullet points can also be used to enhance the effectiveness of the memo.
In a business memo, it is optional to include signatures at the end of it.
Before finalizing, make sure to review your memo for any logical, spelling or grammatical errors.
Useful Business Memo Templates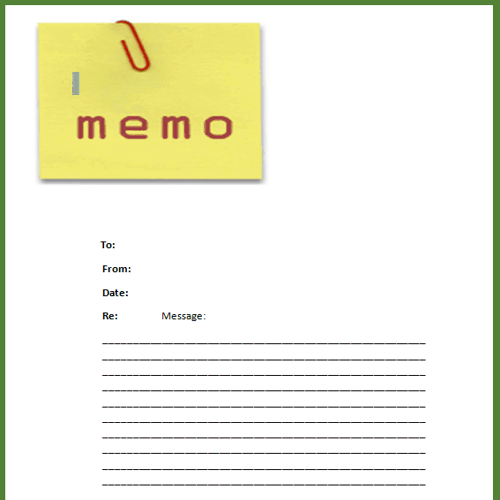 Company Memorandum Template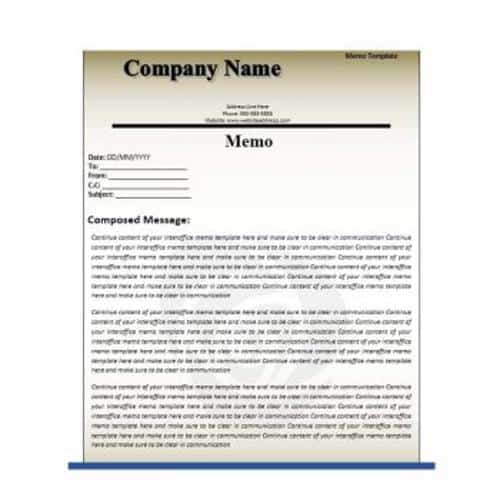 General Purpose and Benefits of using a Memo
A business memo is usually used for quick internal communication within the entity. A person can write a memo for any of the following purposes:
To issue an order.
To inform, i.e., about the progress of a certain project or about a major business decision etc.
To inquire about a certain matter or issue.
For reporting.
For suggestions and recommendations at the workplace.
For issuing instructions on certain matters.
For effective communication of ideas.
Using a business memo can have the following benefits:
A business memo is quite cheap and cost-effective.
It is a fast and easy way to communicate a message within the whole organization.
It avoids distortion in communication.
As it provides the same information to all the recipients, chances of misunderstanding and confusion are reduced to a great extent.
Since it is in written form, a memo can also be used as a reference in future.
Formal Business Memo Templates